PHILIA Technology Co., Ltd.
focuses on developing and exporting state-of-the-art smart door locks,
the products that best represent the safety and convenience of the modern smart home.
In addition, by using communication modules such as BLE, Z-Wave, Wi-fi, and Zigbee through smartphones,
we are actively commercializing IoT technologies such as checking and unlocking doors in real time from remote locations.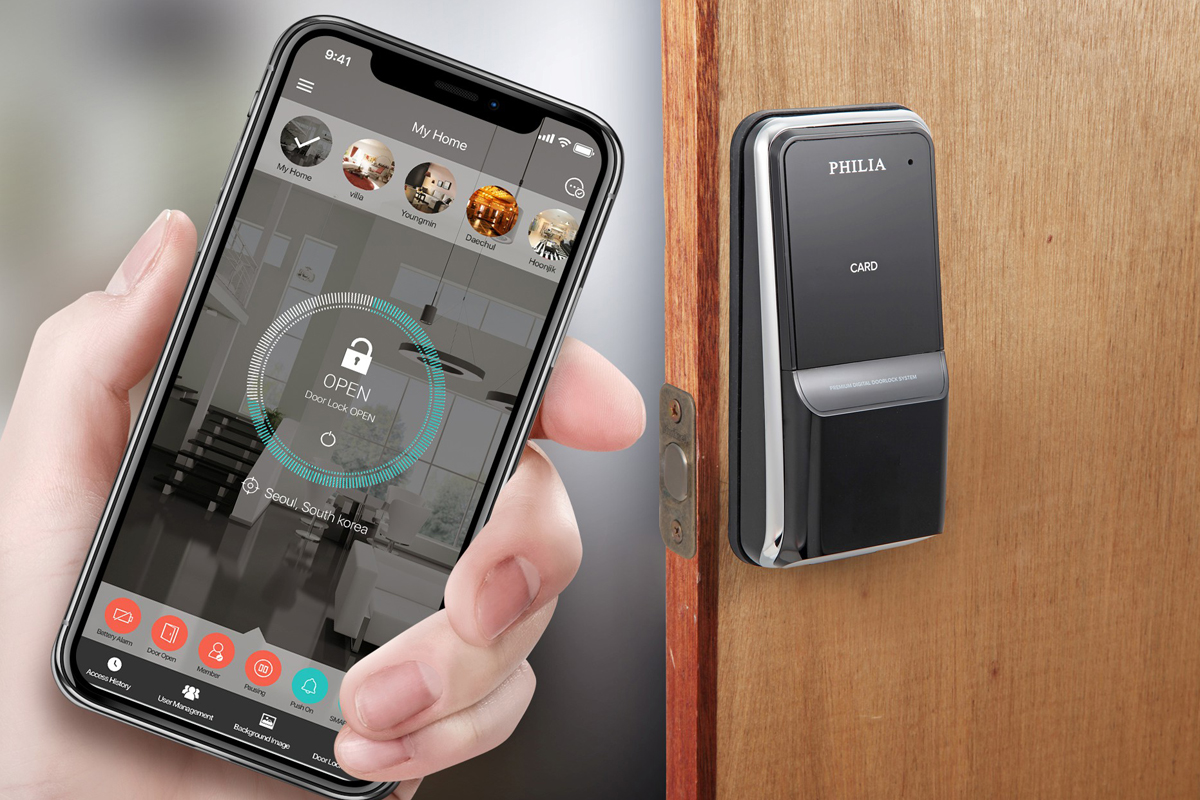 In line with the age of hyper technology,
PHILIA Technology Co., Ltd. always considers customers.